The transformative education offered at Archway North Phoenix would not be possible without the generous and passionate commitment of our Parent Service Organization (PSO). As a parent and/or guardian you have joined a community of like-minded families dedicated to the success of Archway North Phoenix and its students and are automatically a part of the PSO.
We invite you to explore the many ways you can be involved in shaping the educational experience at Archway North Phoenix. If you would like to learn more about how you can help, please explore the links on the right or contact our PSO President at – President@anppso.org.
We are so excited that you want to join us in supporting our students and the school faculty. It is our hope that every family will be represented on at least one committee and help out with at least one event. There are many opportunities ranging from chairing a committee to bringing water bottle for school events. You can serve on as many committees as you want.
Volunteer Opportunities
Dad's Club | Rebates | Yearbook | Communications | Community Outreach | Lunch Program | Hospitality | Uniform Exchange
Immediate Volunteer Opportunities 
Volunteer Requirements
Please contact president@anppso.org about your availability and areas of interest in helping at ANP events.  We ask that all parents give some volunteer time throughout the school year.
We have partnered with Raptor Technologies to screen our volunteers and guests on campus. The safety of our students, faculty, and staff are of the utmost importance at Great Hearts. Please complete and submit a volunteer application, and upon approval you will receive instructions on next steps.
Volunteers often inadvertently have access to sensitive information or observe situations of a sensitive nature. Any information about students, grades, faculty, etc. is to remain confidential. If a volunteer has a concern involving something that is witnessed, observed, or overheard, please discuss this with the Headmaster. If a volunteer disregards this policy, the privilege of volunteering may be revoked.
Dad's Club
The Dads Club is a great group of guys who assist with overall PSO activities and event support. If you are a Dad who would really enjoy being involved at Archway, please lend your name to this committee. Our Dad's club helped in many ways, from working the carpool line at morning drop off, to working the grill at our Spring Festival, our Dads are awesome! Want to know more? Rumor has it they hold their meetings at a pub.
Contact: dadsclub@anppso.org
Rebates
One way Archway can earn money is through passive revenue. This committee will track Box Tops, Prang Power, Shutterfly, Amazon, Mabel's Labels and Fry's Community Rewards Program. Every little bit adds up to a lot!
Contact: rebates@anppso.org
Yearbook
The best way to keep a record of the entire year. If you love writing and taking pictures of kids learning, growing, and having fun, please join the yearbook. We need your help as we create a memorable yearbook for our children.
Contact: argoyearbook@anppso.org
Lunch Program
Archway North Phoenix Parent Service Organization has partnered with Boonli.com (formerly Orderlunches.com) to provide a secure, fast and easy-to-use online ordering system that allows parents to view our school lunch menu, order, prepay and manage student lunches on the web.
https://greathearts.boonli.com/welcome
Contact: lunch@anppso.org
Uniform Exchange
It seems as if our kids grow out of things overnight and are constantly in need of new uniform pieces. The Uniform committee collects gently used uniforms, manages the inventory, and prepares items for exchange or resale.
Contact: uniforms@anppso.org
Passive Revenue
Questions?  rebates@anppso.org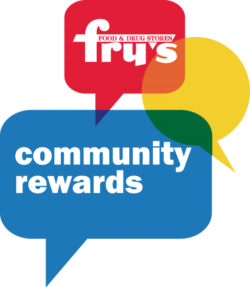 FRY'S FOOD STORES You can support Archway North Phoenix just by shopping at Fry's Food Stores.  Simply enroll in Fry's Community Rewards® Program and link your V.I.P. card to Archway North Phoenix Academy PSO. Each August you must re-enroll your card into the Fry's Community Rewards®! Program.  It's easy to enroll.  Visit www.FrysCommunityRewards.com with your V.I.P card and select:Archway North Phoenix Academy PSO or use Organization Number: FY265
Step by Step Instructions:
Select 'Enroll Now'.
Enter your email address and password then select 'Sign in'. (This will be the email and password tied to your Fry's Account)
Select 'My Account' from the drop-down menu.
Select 'Community Rewards'.
Under 'Find an Organization' enter Archway North Phoenix Academy PSO (or Organization Number: FY265) and select 'Search'.
Select 'Enroll'
**If you have registered correctly, you should now see Archway North Phoenix Academy PSO listed under 'Community Rewards'. Don't have a Fry's V.I.P card?  No Problem.  Create an Alt ID and then follow the steps listed above.  Make sure your receipt shows Archway North Phoenix Academy PSO the next time you shop.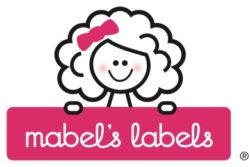 MABEL'S LABELS
Help reduce our Lost & Found! Shop for labels to identify your belongings at Mabel's Labels and search for Archway North Phoenix PSO.  Mabel's Labels will donate 20% of your purchase to ANP.

SHUTTERFLY
Shop at Shutterfly through this link Shutterfly and 8% of your purchase will be donated to ANP.
BOX TOPS
Box Tops are going DIGITAL.  The digital transition will take place over the next year, but some participating brands are beginning to change their packaging from physical Box Tops clips to a new Box Tops icon.  Digital Box Tops will be earned by scanning your receipt within 14 days of purchase, on the Box Tops Mobile App. https://www.boxtops4education.com/bonusapp Box Tops will still honor all unexpired Box Tops clips, so keep clipping.Additional Information:
Participating Products
Collection Sheets
HARKINS SUMMER MOVIE FUN Purchase your Harkins Summer Movie Fun season tickets through ANP and up to 30% of sales will benefit our school.  Kids can enjoy a movie a week for 10 weeks, for less than $1 per film.  Watch for an order form to go home with your scholar in February.