Passive Fundraising
Questions?  rebates@anppso.org
AMAZON
"Amazon and the Amazon logo are trademarks of Amazon.com, Inc. or its affiliates." This is our Amazon link:Amazon Link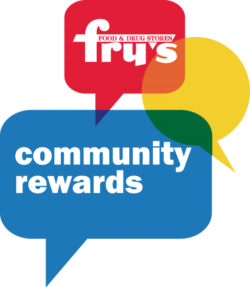 FRY'S FOOD STORES You can support Archway North Phoenix just by shopping at Fry's Food Stores.  Simply enroll in Fry's Community Rewards® Program and link your V.I.P. card to Archway North Phoenix Academy PSO. Each August you must re-enroll your card into the Fry's Community Rewards®! Program.  It's easy to enroll.  Visit www.FrysCommunityRewards.com with your V.I.P card and select:Archway North Phoenix Academy PSO or use Organization Number: FY265
Step by Step Instructions:
Go to www.FrysCommunityRewards.com.
Select 'Enroll Now'.
Enter your email address and password then select 'Sign in'. (This will be the email and password tied to your Fry's Account)
Select 'My Account' from the drop-down menu.
Select 'Community Rewards'.
Under 'Find an Organization' enter Archway North Phoenix Academy PSO (or Organization Number: FY265) and select 'Search'.
Select 'Enroll'
**If you have registered correctly, you should now see Archway North Phoenix Academy PSO listed under 'Community Rewards'. Don't have a Fry's V.I.P card?  No Problem.  Create an Alt ID and then follow the steps listed above.  Make sure your receipt shows Archway North Phoenix Academy PSO the next time you shop.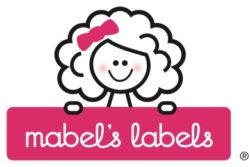 MABEL'S LABELS
Help reduce our Lost & Found! Shop for labels to identify your belongings at Mabel's Labels and search for Archway North Phoenix PSO.  Mabel's Labels will donate 20% of your purchase to ANP.

SHUTTERFLY
Shop at Shutterfly through this link Shutterfly and 8% of your purchase will be donated to ANP.
BOX TOPS
Box Tops are going DIGITAL.  The digital transition will take place over the next year, but some participating brands are beginning to change their packaging from physical Box Tops clips to a new Box Tops icon.  Digital Box Tops will be earned by scanning your receipt within 14 days of purchase, on the Box Tops Mobile App. https://www.boxtops4education.com/bonusapp Box Tops will still honor all unexpired Box Tops clips, so keep clipping.Additional Information:
Participating Products
Collection Sheets
PRANG POWER
Clip the UPC codes found on Ticonderoga, Dixon, Prang, and DAS products and ANP can earn school & art supplies. Clip and send them to school with your Box Tops.
Additional Information:
Program Information
Prang Power Parent Flyer
HARKINS SUMMER MOVIE FUN Purchase your Harkins Summer Movie Fun season tickets through ANP and up to 30% of sales will benefit our school.  Kids can enjoy a movie a week for 10 weeks, for less than $1 per film.  Watch for an order form to go home with your scholar in February.